SHOKUNIN
Katsu Nakaji 中治勝 IS BACK
Omakase Sushi Experience at Ronin Shokunin
October 17th — December 23rd
Katsu Nakaji - "sushi Shokunin" and one of the world's greatest Japanese chefs - is back to perform his Omakase experience at Ronin Shokunin.
「鮨職人」で、世界でもその名が知られた、中路勝氏が、この度、特別に「浪人職人」でのおまかせ体験で、日本の伝統的な鮨をご堪能いただける事になりました。
280€ PP, beverages not included*

10 guests per seating.
"With all of our body and all of our spirit, we are doing our very best to serve fine ingredients with the utmost respect and gratitude. This gratitude enters our customers' bodies, and we all share a moment together. That, in turn, gives us power to continue living."
Katsu Nakaji is a fourth-generation sushi master. He works and lives in the same house in Tokyo where he was born; the restaurant, Hatsune Sushi, occupies the ground floor.
4代目鮨職人・仲路勝氏。 彼は実家でもある東京初音鮨で鮨の道を極め始め、未だに世界で最も偉大な日本人シェフの1人として活躍されております。
In Japanese, Hatsune means "first sound of spring".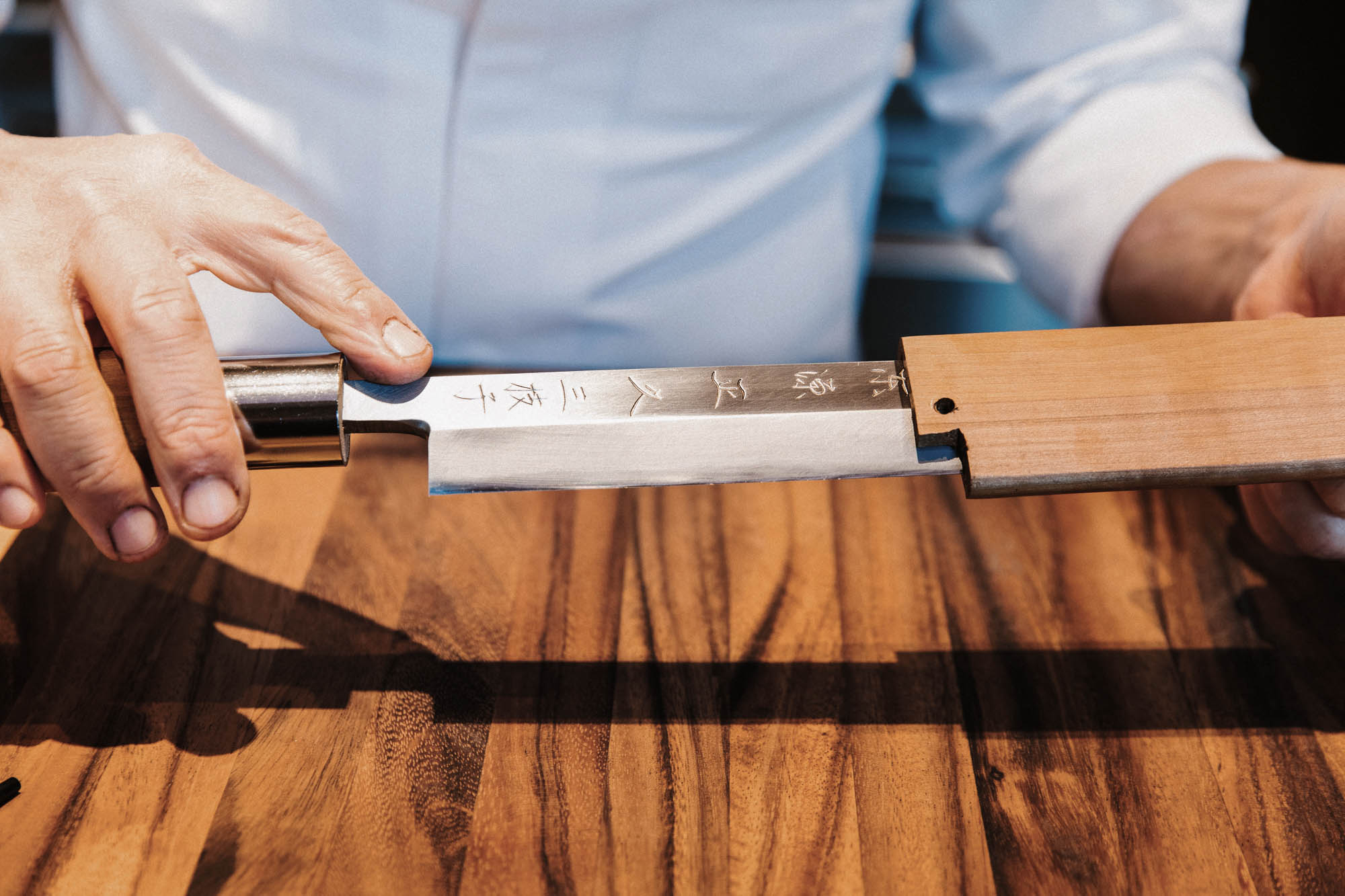 First service from 7.30pm and second service from 9:45pm.
The service starts at the same time for the whole counter to allow all guests to carry out the omakase menu in the correct time, so we kindly ask to respect the reservation time.
In case of delay, the complete experience will not be guaranteed. In case of delay of 30 minutes or more, no entry will be allowed.
For online reservations it is possible to book up to 4 slots. For groups of more than 4 people or full buy-outs, we kindly ask to contact us via +39 02 8936 7101 or via reservations@houseofronin.it.
The menu is the same for all guests: being an Omakase menu, we kindly ask our guests to report any food allergies and/or intolerances during the booking. Otherwise we cannot guarantee the necessary changes. We would also like to inform our kind guests that we cannot accommodate vegetarian and vegan requests.